Winner of the Oregon Book Award
Finalist for the Kiriyama Pacific Rim Book Prize
Finalist for the Pen USA West Literary Award
CHANRITHY HIM

,

Child Survivor, Int'l Speaker, Author & Khmer Classical Dancer
PRAISE FROM HOSTS, READERS & AUDIENCES
Dr. Mark A. Ashwill, Director & Fulbright Program Adviser, State University of New York at Buffalo - October 23, 2000
"After your departure, I thought about the many people here who you educated, touched and inspired. Chanrithy, with every lecture you give, every person you meet and every interview you grant, you honor the memory of your deceased family members and everyone else who perished during the Khmer Rouge era. I greatly admire your courage and commitment."
NAFSA: Association of International Educators - the 56th Annual NAFSA Conference on May 27, 2004
"Cambodian author Chanrithy Him discussed her experiences of growing up as a young girl in Cambodia when the Khmer Rouge was in power. Her book, 'When Broken Glass Floats,' documents not just the horrors of that period, but also the courage, compassion, and hope that survived in so many. Conference attendees called it unique for NAFSA, helpful to intimately understand other cultures and very important in thinking about conflict and conflict resolution."
Dr. Frank E. Saal, St. Bonaventure University & Mississipi State University
"….Combining her graciousness and her talent as a performer of traditional Cambodian dance with her articulate and passionate description of her family's (and her nation's) devastation at the hands of the Khmer Rouge, she held her audiences captive during her three-day visit [at] Mississippi State University, where I was then serving as Dean of the College of Arts & Sciences. None of us was the same after meeting and speaking with her. I was so impressed that, a year later, having accepted the position of Vice President of Academic Affairs at St. Bonaventure University in Olean, NY, one of my first orders of business was to bring Chanrithy to my new campus home in upstate New York. Once again, she left the campus a different place than she found it. So far, her visit remains one of the highlights of my tenure here. [Ms. Him] has formidable intelligence, sparkling personality, quick wit, and wonderful sense of humor…."
Christine M. Cleary, Student - St. Mary's Secondary School, Canada
"Mein (Aunt) Thy, you came to speak to us about horrors that are difficult for us to fully comprehend. What you lived through is frankly wrong. I'm sorry for being blunt and frank. I, we, learned about all of these things, and yet when I was walking home from school on Tuesday, what I felt was joy. Happiness and playfulness. Along the paths of life we often need reinforcement in our beliefs and joy of being alive. You who have every right to be bitter and negative, showed unlimited love, hope, and forgiveness. I can never thank you enough for sharing that with us…."
Robyn V. V., Student, St. Mary's Secondary School, Canada
"Dear Athy, I am attempting to write a letter of thanks for coming to speak at our school on Tuesday, only I don't know where to begin. I read When Broken Glass Floats. I was touched and horrified by the memories that are a reality to you. When you came to speak, I expected to hear more of the horrific genocide. I prepared myself to hear things that were difficult to hear. I expected to feel helpless. I was, however, met by a woman with incredible spirit and care. I was deeply touched by your ability to recount life threatening experiences. However, what touched me more was the spirit with which you used to tell these stories. Because of your spirit, I now feel hopeful about many worldly issues, such as genocides. Issues that before I felt helpless about. I recently had to write a comprehension test on your book. An essay question on the test was "which part of the book touched you the most?" The part that touched me the most is the part of your friend Cheng taking care of you. I was touched by Cheng's love, a love which you also possess. I wrote that I hoped one day to be able to give this kind of love to others. When I read about such love, I allow the emotions in my body to take over my whole being. I savor the moment because I know that it is only in this love that the world is able to operate. I have a deep respect for you, and for the way which you treat others with love. You share this love with everyone around you. You have taught me a life lesson, that the essence of life is love and forgiveness (and of course humor and partying). Thank you for being so open. You have touched many people. Thank you!"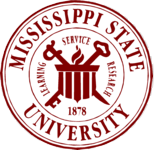 Mississippi State University Student #1:
"Some of the highlights of the talk were how her life went from such a normal everyday routine to a battle for survival . . . I was most impressed with how similar her life was to that of most Americans before the trouble started in Cambodia. The stories that she told of playing hide-and-go-seek with her sister and watching television were not at all what I expected from a person who had lived through the fighting and hardships that she has. It really makes you think about the reality that sort of thing could happen to the citizens of the United States. Americans have never been exposed to this kind of reality and we have a false sense of exclusion from war because in many of our lives we have not had this type of fighting on our home soil. We have a feeling that we are "untouchable" and I pray that we are never faced with hardships of this caliber because I think that we would not be prepared to handle them."
Mississippi State University Student #2:
"After hearing Chanrithy Him, I had the most overwhelming feeling of pride and thankfulness that I live in a free nation. So often I take for granted that I am governed by a system in which something like the happenings in Cambodia would virtually impossible. It made me realize how fortunate I am to simply be able to talk to any of my immediate family whenever I want to...."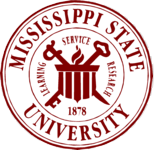 Mississippi State University Student #3:
"During the lecture, Ms. Him conducted herself wonderfully. She put aside all that had happened to her, so she could express to us what life under the Khmer Rouge was actually like. I know it must have been agonizing to relive all the events that took place. I do not know how anyone could make so many people's lives a living hell?"
Mississippi State University Student #4:
"I was impressed by several parts of the talk. The author had a lot of spunk and strength in her personality, which is remarkable considering the horror she has been through and was speaking about . . . The Cambodian dance costume worn by Ms. Him was also striking because of its beautiful designs and color. Overall, I found the lecture very interesting. I will remember the admirable author for a long time."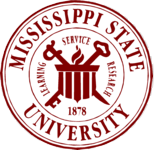 Mississippi State University Student #5:
"As I listened to Him, I thought about all the children who didn't escape. And, I wondered how people get to the point where they can be so cruel to another human being. How can a person ignore the pain and suffering of another? Him also reminded me that no matter how rough you think your life has been, you can always look around to see someone else whose life has been rougher. I was most impressed with Him's unbroken spirit and her willingness to relive the past in an effort to educate others . . . Ms. Mylroie, thanks for this extra credit opportunity- and NOT for the extra credit! I plan to order Him's book. As a social studies teacher, it will be an asset."
Mississippi State University Student #6:
"I truly enjoyed Ms. Him's presentation. She is a good speaker, and I was impressed at how well she was able to stand in front of people and talk about such a traumatic event in her life. I thought she had a nice sense of humor . . . Until I heard her story, I was unaware of any such events that took place in Cambodia. It was very interesting and I want to learn more about it."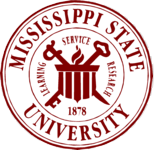 Mississippi State University Student #7:
"The lecture was very informative and taught me a lot of things that I did not know. It impressed me the way that she presented herself and seemed very normal. I can' imagine how I would be or feel if I had to go through that. Her strength and poise was most impressive and to be respected."
Mississippi State University Student #8:
"Chanrithy's braveness is what impressed me most about this talk. I was amazed once I realized how much she went through just to stay alive. Her courage is incredible. Many people would have given up, but she didn't. Her story is one that I will always remember and I am glad that I got a chance to listen to her speak. This lecture really inspired me."
Please reload